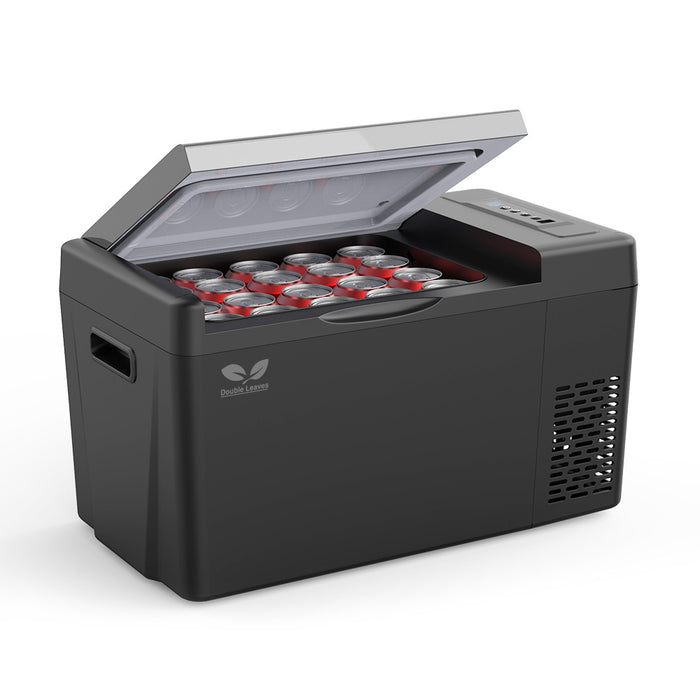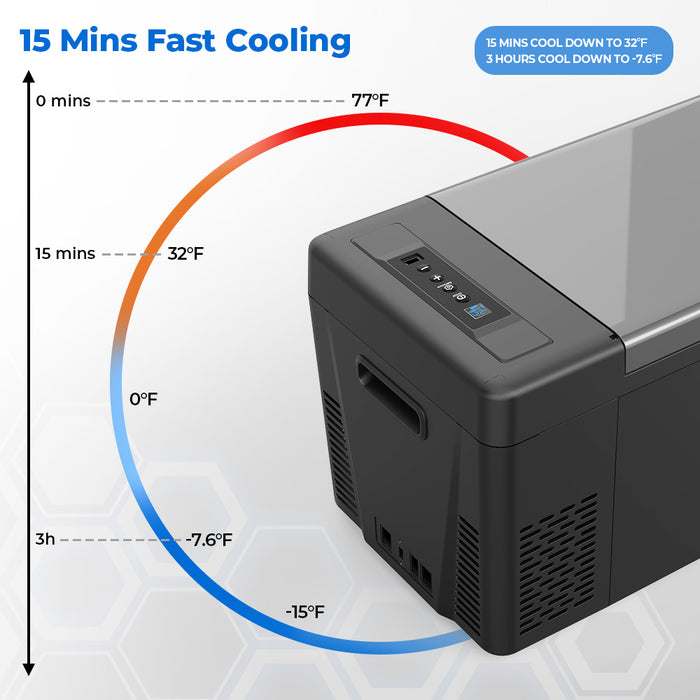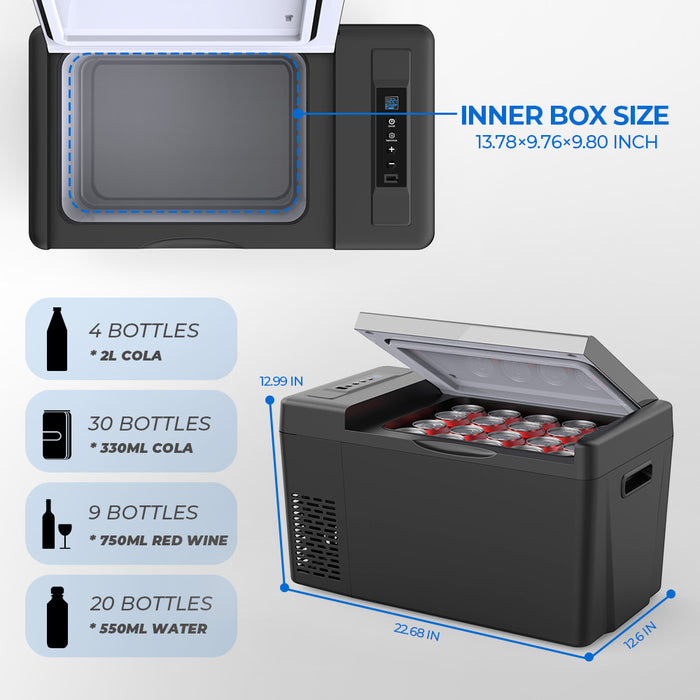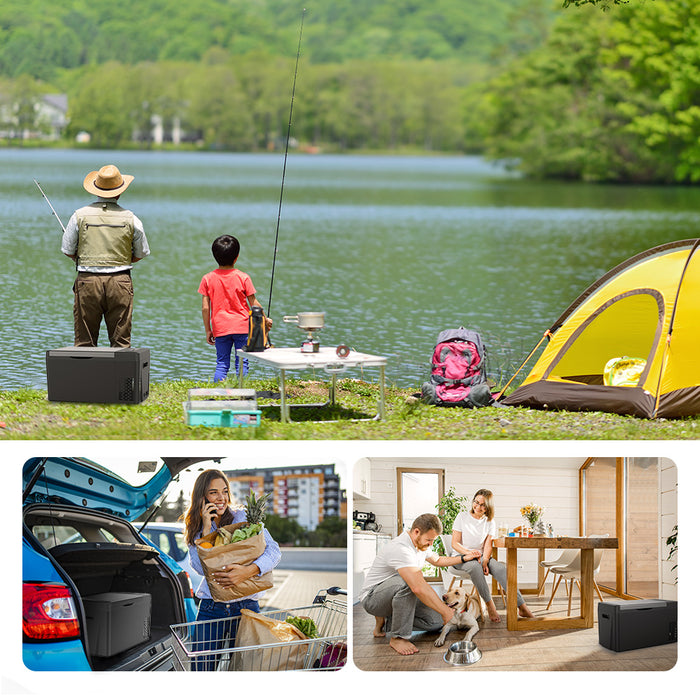 Double Leaves Portable Refrigerator Car Freezer 23 Quart 12V Car Refrigerator Fridge 22L (-7.6℉~50℉) with 12/24V DC and 110-240 AC Compressor Freezer for Home, Truck, RV, Boat, Camping, Travel
【15 Mins Fast Cooling】Range from -7.6℉ to 50℉, you can get a refrigerator or freezer. The portable refrigerator only needs 15 mins from 77℉ to 32℉ with a strong compressor. car freezer is a good choice for you to store ice cream, cold drinks, beef, cheese, etc.

【45W Low Energy Consumption】The rated power of the portable freezer is 45W, which is equivalent to the power consumption of a car navigator. It consumes less than 1KWH per day. Different modes for options including Max (fast cooling) and Eco (Energy Saving).

【3 Level Battery Protection】With H/M/L level battery protection function, it does not affect the normal start of the car. Without worrying about it will drain the car battery, you can take a 12v compressor fridge to any outdoor activity.

【45dB Low Noise】With 45dB low noise when 12-volt coolers for vehicles are running, you can get a cozy sleep after long-distance tiring driving and stays focus on the road. Portable freezer car and home travel is perfect for truck drivers, RVs, campsites, boats, camping, fishing, road trips.

【23 Quart Large Capacity】Capacity: 22L 23 Quarts. External dimensions:22.68*12.6*12.99 Inches. Internal dimensions:13.78*9.76*9.8 Inches. This 23-qt dc fridge freezer will fit snugly in your trunk, behind a car seat, or in the bed of a truck. Travel fridge for car is perfect for RVs, campsites, boats, camping, fishing, road trips, and outdoor activities. DC power cord and AC power cord are included in the original packing.